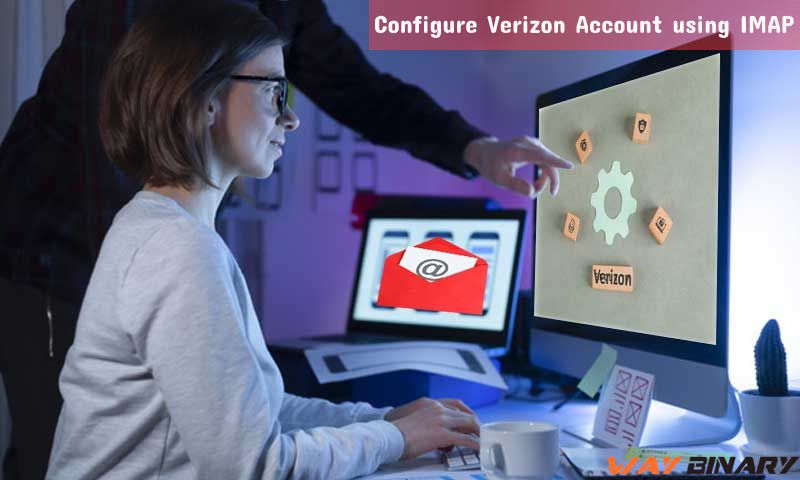 If you are a Verizon email user and want to configure a third-party email client software using the IMAP, then you should use the steps listed here. IMAP is a method to retrieve emails using a simple protocol from the email server. And you can sync the email on various platforms simultaneously with IMAP. Let's look at how to configure aol.com Verizon email using the IMAP settings.
Open a third-party app like Outlook and then click on the Add Account option.

Now, you need to select the account type to POP3/IMAP from the drop-down list.

Next, head over to the advanced options to open the verizon.net email settings page.

On this page, you will be able to add the IMAP server for Verizon to retrieve the emails from the mail server.

Incoming email server -imap.aol.com

IMAP Port – 993 – SSL

Outgoing Mail Server – smtp.aol.com

SMTP port – 465 – SSL

After entering these settings, enter the login credentials in the next section.

Now, click on the OK button to start the testing process. Once the testing is complete, it will close down automatically, and the account will be configured.
So, to configure the third-party apps, you don't need to open the Verizon email login page.